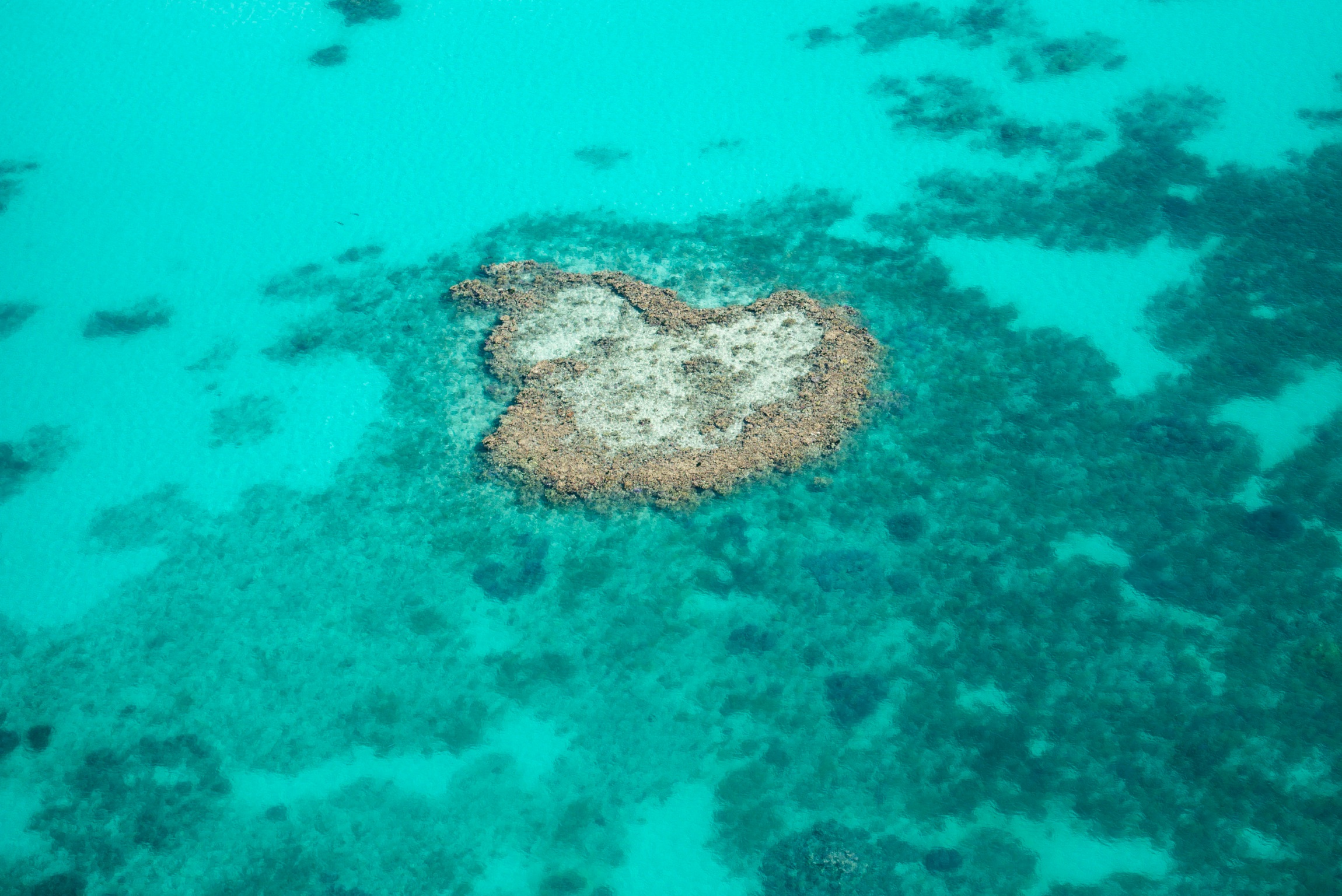 Begin your holiday by catching a scenic seaplane flight between Gladstone and Heron Island and experience a unique perspective of the Great Barrier Reef.
View tropical islands from above, spot whales, sharks or turtles lurking below and witness the amazing turquoise reef formations before landing on beautiful Heron Island – all in just 25 minutes.

Land on the crystal clear waters of the Great Barrier Reef and walk the last metres through the tropical shallow water (up to knee height) to the shore of Heron Island.
Schedule
Australia by Seaplane, operates the scenic transfers daily (excluding Christmas Day, Boxing Day and New Year's Day) subject to availability and tides times.
Check In
Arriving into Gladstone, please make your way to the Australia by Seaplane Office, close to the main Gladstone Airport Terminal. After collecting your luggage at the baggage carousel, please exit the main Airport Terminal and turn right, and you will find the Australia by Seaplane Office 100 metres from the Gladstone Airport Terminal (look for the cream building with the 'Australia by Seaplane' sign). Please allow 25 minutes prior to your scheduled arrival and departure to allow for check-in and safety briefing procedures. A minimum of 2 or 4 passengers per flight are required to operate, dependant on aircraft availability, please enquire for further information.
All seaplane flights are subject to payload restrictions and body weights must be advised at the time of booking.
A baggage allowance of 15kg per person applies for seaplane transfers, with soft suitcases or bags preferred. Secure luggage storage facilities are available and complimentary with Australia by Seaplane.
Every effort is made to ensure all flights operate, however unforeseen delays and cancellations can occur. We strongly recommend that all guests purchase travel insurance.
TRAVEL INSURANCE
It is important to note that travelling to paradise comes with risks that are out of our control, and yours. For this reason, we strongly recommend that all passengers purchase travel insurance prior to travelling. Please ensure that your travel insurance policy covers you for any expenses incurred in the unlikely event that your flights are delayed, postponed or cancelled due to circumstances beyond our control.
TERMS & CONDITIONS
As safety is our primary consideration, all flights are subject to aircraft serviceability and weather considerations. Flights may be delayed, postponed or cancelled at the discretion of the operating pilot. Please note that Australia by Seaplane does not accept responsibility for any costs incurred by guests due to flight delays or cancellations. We strongly recommend that all guests purchase travel insurance.

No allowances are made for operational diversions due to weather or other unavoidable deviations to the flight plan times caused by factors beyond our control

Passenger details are required at the time of booking to ensure weight & balance calculations are within aircraft limitations

Operational limitations including holding fuel, adverse weather conditions etc may require payload revision prior to departure

Cancellation fees may be waived if notification is received more than 48 hours prior to the scheduled departure time. Delays to departure times, caused by guests, may incur holding fees or require flight cancellation